ESG FOR BANKS, FIRMS AND INSTITUTIONAL INVESTORS: ADVANCES AND CHALLENGES, IFFR, Conferences, May 24-25 2022
---
ESG FOR BANKS, FIRMS AND INSTITUTIONAL INVESTORS: ADVANCES AND CHALLENGES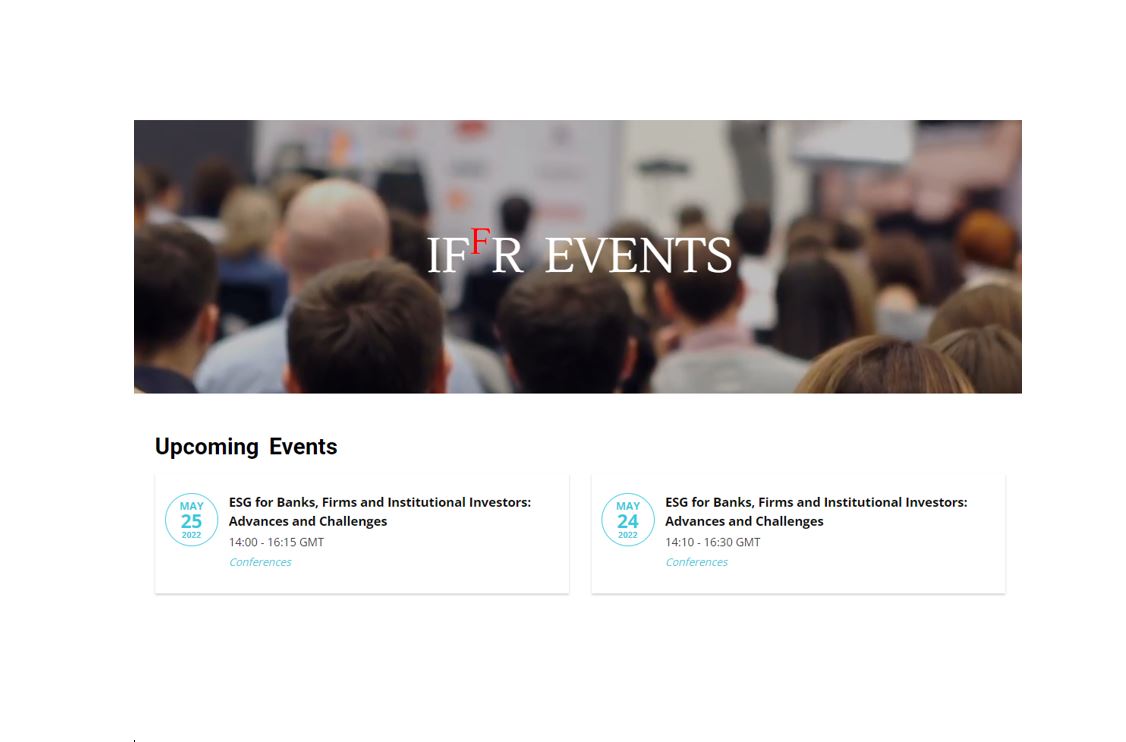 The Institute of Finance and Financial Regulation and EBRD join forces once again and co-organize the 2022 online conference 'ESG for Banks, Firms and Institutional Investors: Advances and Challenges'.
This high-quality conference will address a wide range of topics on ESG (Environmental-Social-Governance). Also of interest to regulators, policy makers, and supervisors. Distinguished speakers from leading organizations will participate.
May 24, 2022 | 14.10-16.50 UK Time | 16.10-18.50 EEST
May 25, 2022 | 14.00-16.20 UK Time | 16.00-18.20 EEST
Register at https://lnkd.in/dzaFgky3
The event is kindly sponsored by Grant Thornton Greece, Piraeus Bank, PRODEA Investments (Gold Sponsors), National Bank of Greece (Silver Sponsor) and the Athens Exchange Group (Affiliate Organization). Thanks to our Media sponsors: αθηΝΕΑ, BOUSSIAS, Economia Group, Media2day Publishing SA, Nextdeal.gr and Savvy Investor.
Tuesday, May 24, 2022 | 14.10-16.50 UK Time
Wednesday, May 25, 2022 | 14.00-16.20 UK Time